One of the sties I freqeuent is www.xkcd.com, and I found this cartoon especially interesting.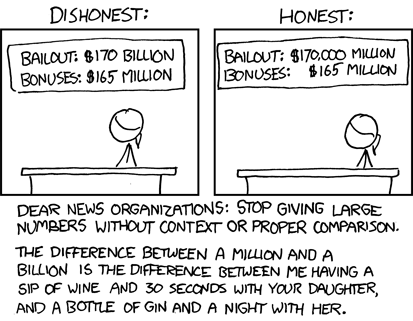 While I'm in no way agreeing with all the bonuses, I just found it interesting how the media coerces us into seeing something totally different.
– Mr Knowledge
On a side note, Mr. Knowledge is back and willing to continue his posting habits.